ISCHIA
---
Ischia is an island with volcanic origins and it is settled in the bay of Naples, in Italy. It represents one of the most important island of the place.
Ischia is the perfect union between natural landscapes and attractions, but it is also rich of history. It boasts luxuriant gardens, enchanting views and wonderful beaches, but it is famous for its thermal baths and SPA.
ABOUT PLACES AND BEACHES
The most important localities of Ischia are Sant'Angelo, Casamicciola, Lacco Ameno, Forio and Barano, very suggestive places. Here you can find delicious restaurants and beneficial thermal waters to have a journey in total relax. In these places you can find also the most important beaches of the Island, such as:
San Pietro Beach in Ischia Porto,
San Francesco Beach and Chiaia Beach in Forio,
Fumarole Beach and Chiaia di Rose Beach in Sant'Angelo
Maronti Beach in Barano
Marina Beach in Casamicciola.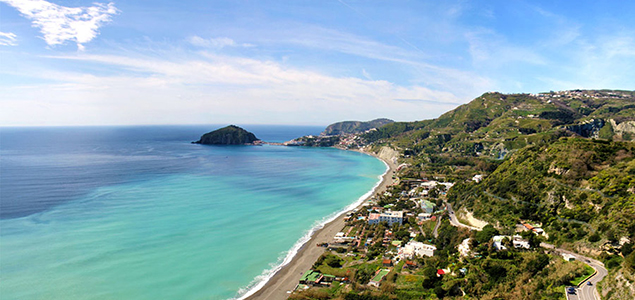 Another important destination is Mount Epomeo, the highest mountain in Ischia that can be seen from most points on the Island.
Reaching a height of 789 metres, it is covered by vegetation, mainly vineyards.Mount Epomeo has volcanic origins, because it was formed after an underwater eruption.
The name Epomeo has ancient origins from when it was called Epopon by the Greeks, from the Greek verb Epopeus, meaning "to look around".
It is famous for its spectacular views so it will be a unique experience for you.
ABOUT HISTORY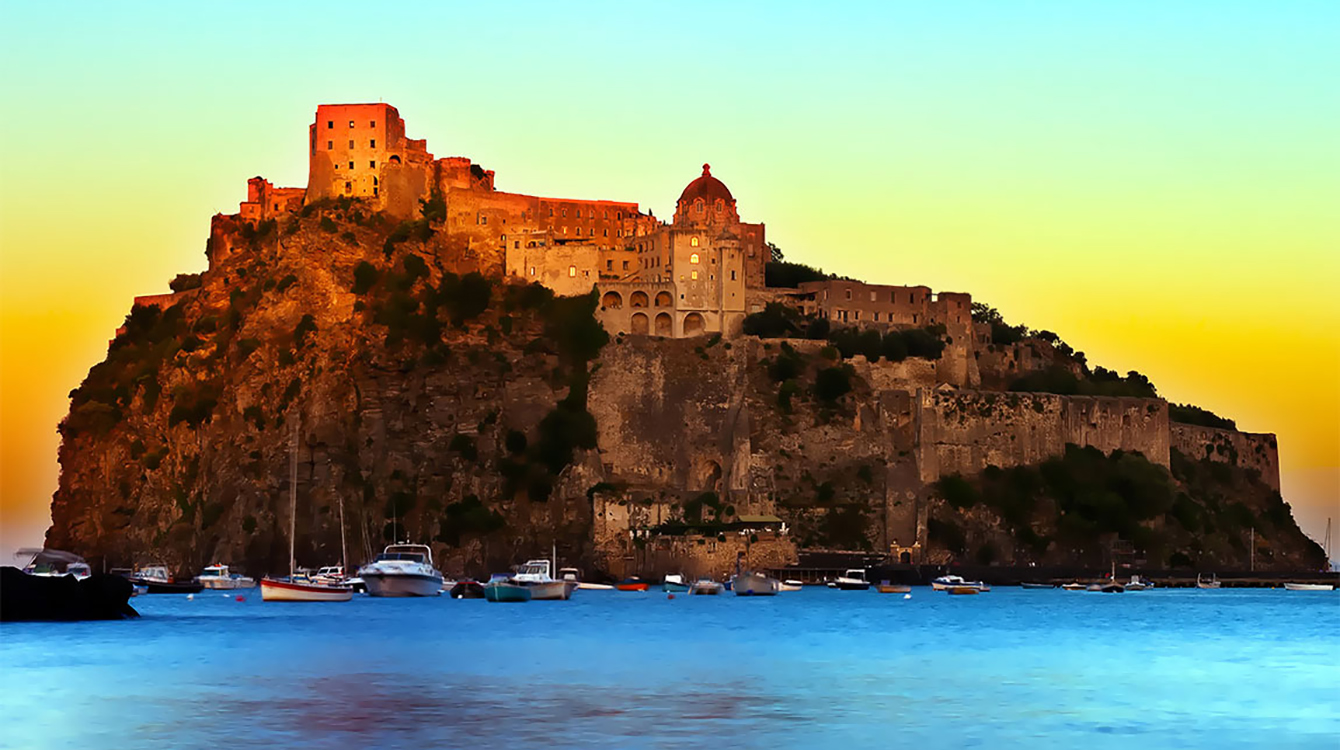 Ischia is rich of history and there are a lot of important destinations to visit:
Castello Aragonese is a medieval castle and it is situated in Ischia Ponte. It also contains Torture Museum, where there are collected terrible instruments used toward the prisoners.
Villa Arbusto Museum includes two important ancient artefacts: Nector's Cup and memories of Angelo Rizzoli, an Italian film producer who lived there.
Michelangelo's Tower is a fortress-house built by King Alfonso of Aragon with the aim to defend the coast from the enemies.
ABOUT CHURCH
Ischia hosts also a lot of beautiful churches, unique for their strategic position and wonderful views. The best structures are 'Chiesa di San Pietro' in Ischia Porto, 'Chiesa di Santa Maria al Monte' in Forio, 'Chiesa di Santa Maria della Croce' in Lacco Ameno.
These are the most important Ischia's attractions so what are you waiting for? Book a tour and relish the spectacular landscapes of the island!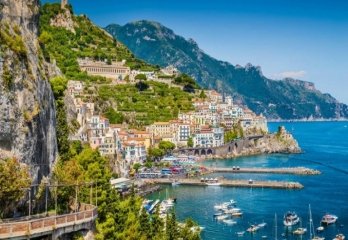 Sorrento has been a popular destination for 2 centuries, thanks to its central position, history, flavors, food a...
everyday
duration : 8 hours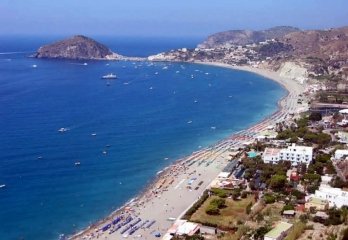 In a single day, visit one of the most charming and largest islands in the Bay of Naples , Ischia, guided by a loc...
everyday
duration : 8 hours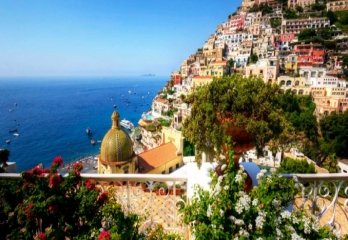 One of the most beautiful coasts of the Italian peninsula, the Amalfi Divine, with its 2000 thousand curves, will...
everyday
duration : 8 hours