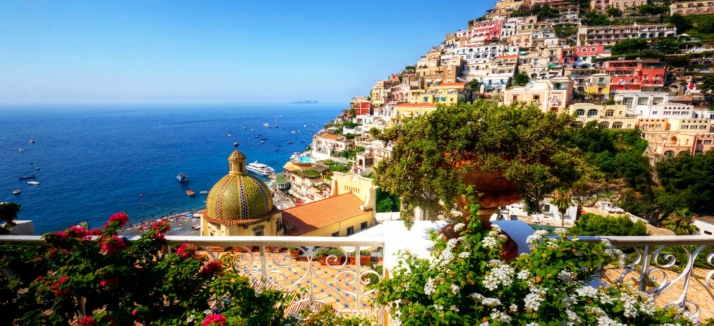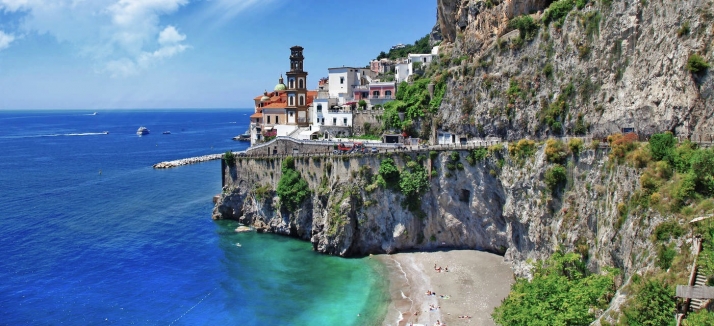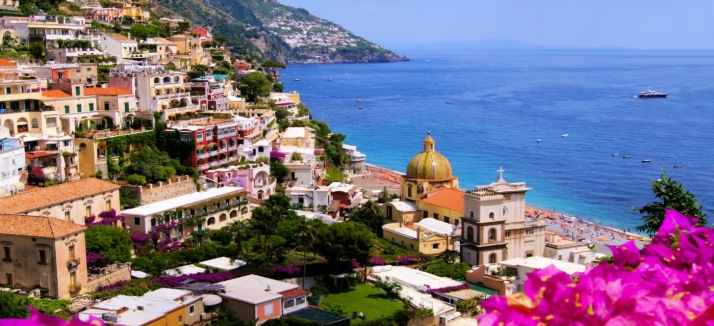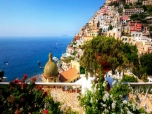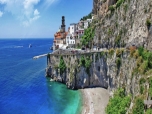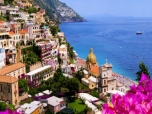 ---
Amalfi Coast Tour
everyday
duration: 8 hours
Description
One of the most beautiful coasts of the Italian peninsula, the Amalfi Divine, with its 2000 thousand curves, will amaze you! An English-speaking driver will meet you at the lobby of your hotel, train station or port and will enthrall you through the beauties of the Amalfi coast. Positano is absolutely the most charming town of the coast with its pastel colored houses built on the hill overlooking the sea. You will love the linen clothes of MODA POSITANO, the fragrance and color of lemon. Soaps, candles, perfumes, slushes, liqueurs, all made by lemons! A pleasure for the senses! It will be time to drive along the beautiful coast and be enchanted from the different glimpses of landscape that continuously change curve by curve! Amalfi is the most important town of the coast and boasts a glorious past: it was one of the four Marine Republic, pioneer of maritime trade in the Mediterranean during the Middle Age.
The Saint Andrew Cathedral with its beautiful staircases dominates the main square, all around cafés, typical restaurant of sea food and little boutiques! You will be amazed discovering the progress and abilities of this population lived more than 2000 years ago! Free time, Lunch time and then you will be driven up to Ravello, the music town. Rufolo, is the name of the nobleman that lived there hundreds years ago and he built this beautiful Villa with gardens and a spectacular view! At the end of your tour you will go back to the hotel, port or trainstation but it will be so difficult get back to reality!
Request information
for this tour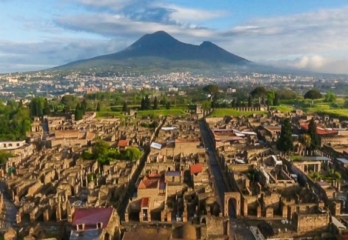 If you are an archeology lover, this is the perfect package for you! Plunge in the past discovering how ancient...
everyday
duration : 8 hours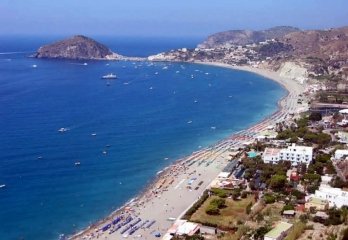 In a single day, visit one of the most charming and largest islands in the Bay of Naples , Ischia, guided by a loc...
everyday
duration : 8 hours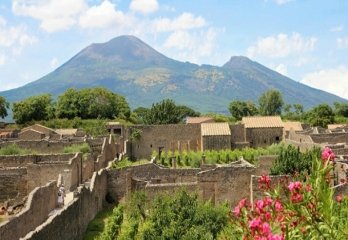 The strength of Mother Nature cannot be controlled and Pompeii is a victim of her wrath! One of the major towns of...
everyday
duration : 8 hours